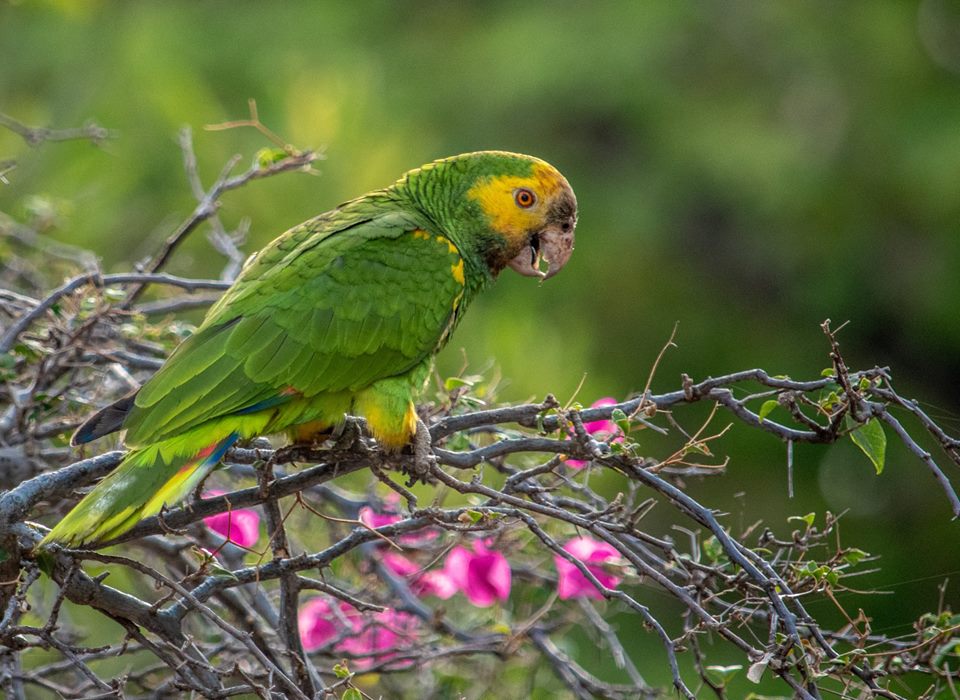 Echo is a non-profit organisation focused on the conservation of the Yellow-shouldered Amazon parrot (Amazona barbadensis) and the dry-forest ecosystems of Bonaire. One of our objectives is to restore ecosystems on Bonaire through creative conservation and inspire an appreciation of nature through stimulating sustainable use.
Echo aims to fulfill this mission through research and monitoring, conservation management and outreach education.   Echo is based on the property of Dos Pos and has become the caretaker of a number of wild and former pet parrots, including the two Green-shouldered Macaws that previously lived at Captain Don's Habitat and two Yellow-crowned Amazons that are native to Venezuela but were brought to Bonaire as pets.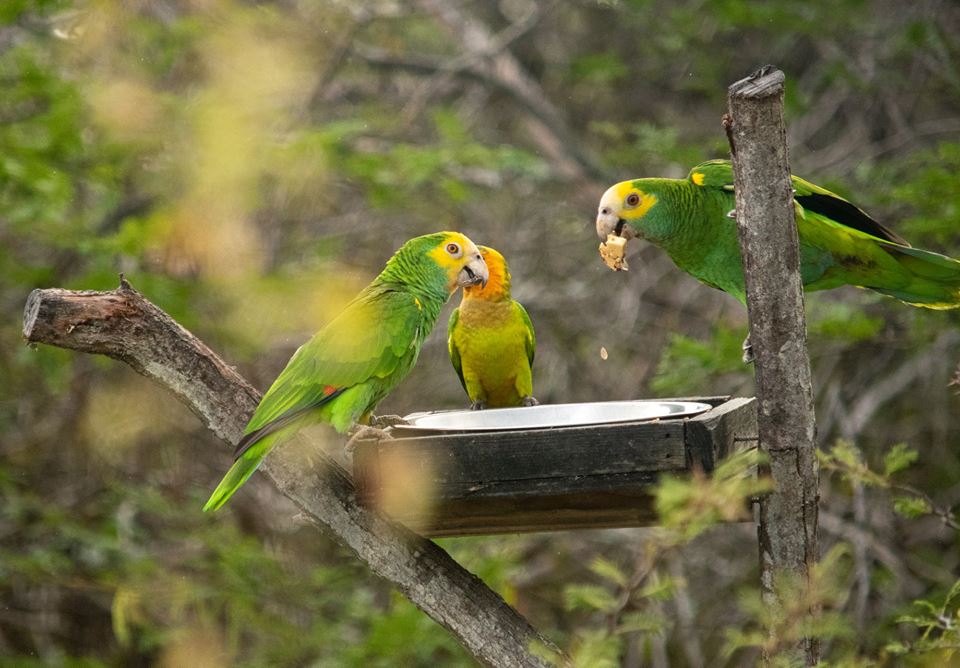 Every Wednesday at 4:30 they offer a donation-based Public Tour of the Echo Conservation Centre. Tours run for about 1-1.5 hours and require good walking shoes and recommend drinking water. You may also book a private tour by contacting at +599 701-1188 or info@echobonaire.org. Private tours are $25 per person for a minimum of 2 people and are offered daily at 7:30am or 4:30pm (except on Wednesday afternoons).