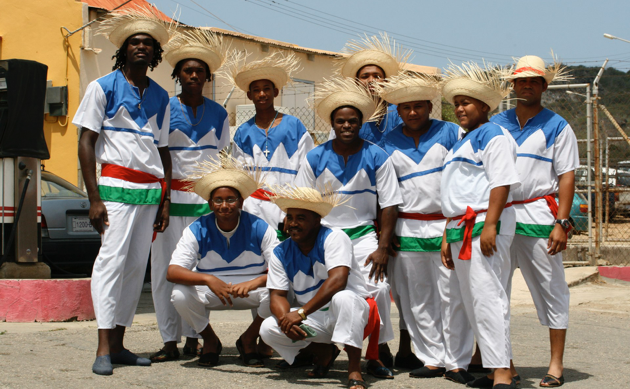 Music and dance are very important in the culture of Rincon. Many play an instrument or singing or dancing in a group. Everyone joins in when music sounds.

There is always a cause for celebration in Rincon. But events like Dia di Rincon, San Juan, San Pedro and Simadan ensure that young and old celebrate together.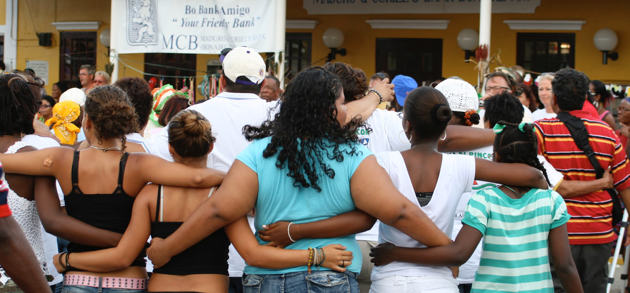 The music is created with traditional instruments like the tambú, the Chapi, the káchu and Wiri

– The Bari is a kind of drum sheep skin stretched over a barrel. The Bari with the fingers and palms, and often forms the basis for the stirring rhythm.

– The Chapi is a kind of iron hoe. The Chapi is played with an iron rod and provides the high accents in the rhythm.

– The káchu is a kind of cow horn that you can blow. Much experience is needed to play the káchu.

– The Wiri is a lengthwise cut cylinder with lateral notches in it. The Wiri is played by grating over it with an iron rod. The Wiri provides a wonderful uplifting rhythm.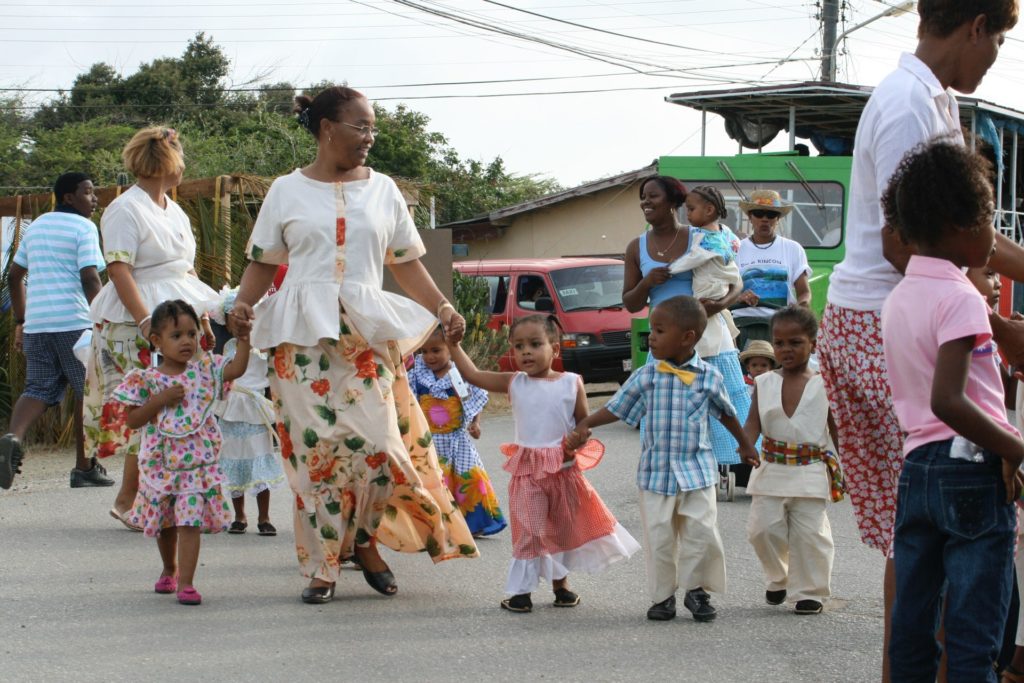 A typical way to celebrate is singing together. Usually an older man or woman singing about occurrences of the past year. After another short 'story' the audience falls in with a chorus and dances. Pictured above is the famous Rinconero George Kultura in the role of a cantor (middle picture).